BRECKENRIDGE SNOWMOBILE and ATV TOURS/RENTALS
It's ATV Season, Book Your ATV Tour or ATV Rental Today!
Ride an ATV or side by side directly from our ATV outpost with access to over 100 miles of ATV trails. Don't spend your time or your dime hauling atv's to a trailhead with a truck and trailer. Hit the easy button for your family and jump on an ATV and ride!
Located less than an hour from Breckenridge in the Wolford Mountain Recreation Area.
Minimum age to drive on a guided tour is 16 with a valid drivers licence. Minimum age to drive on an unguided rental is 26 with a valid drivers license.
Enjoy exploring the mountains on our ATVs and Side-By-Sides.
Great for those who want to take things slow and enjoy the scenery.
Are you looking to go a little faster? Our Action Tours are a great fit for you.
Take to the trails on our snowmobiles. No guide, just you and the mountains.
We take first time snowmobilers on all of our tours. You just need to pick your level of adventure. Everyone will receive training on operation of their snowmobile before heading out.
BEGINNER & FAMILY FRIENDLY SNOWMOBILE TOURS
All guests will receive instructions on how to operate the snowmobiles before departure.
INTERMEDIATE & ADVANCED SNOWMOBILE TOURS
All guests will receive instructions on how to operate the snowmobiles before departure.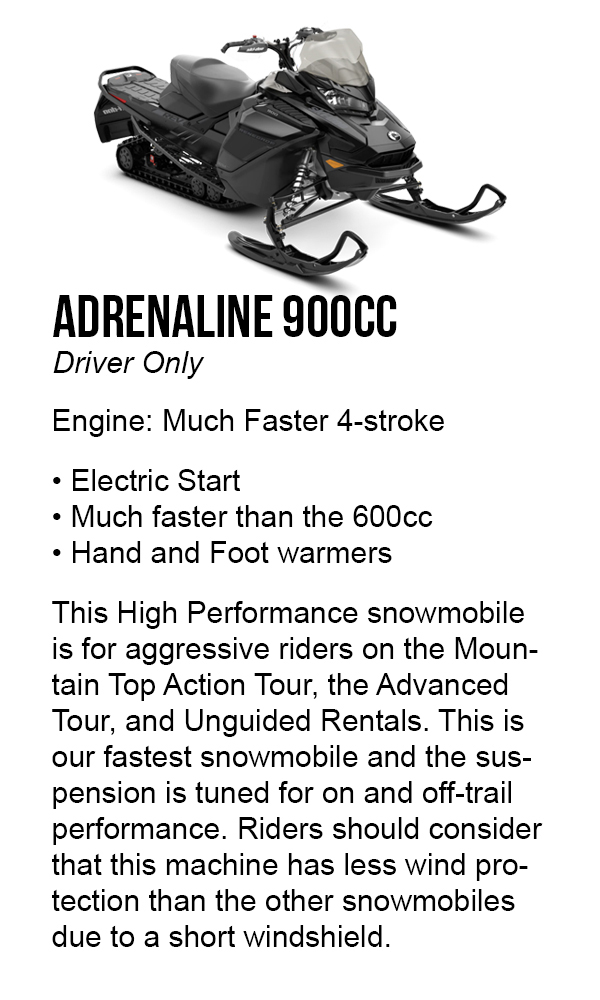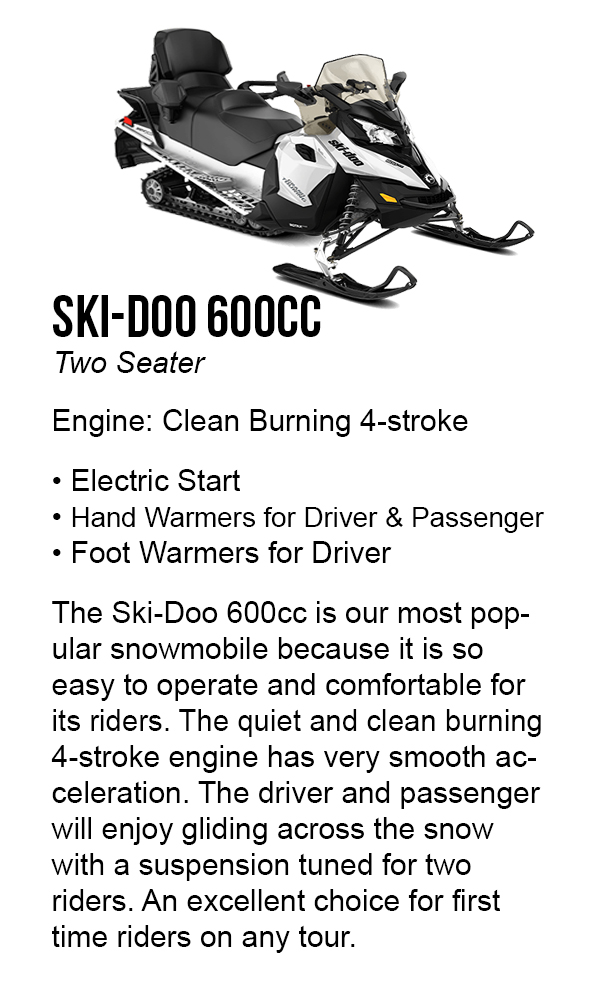 CHECK OUT SOME PHOTOS FROM OUR TOURS
5 Stars – Ronald N.
If I could give 6 points I would! This was a first time on snowmobiles for my wife and me and we took the "Mountain Top Action Tour" which was higher paced. The snowmobiles were in excellent condition and the guide (Spencer) did a great job estimating our level of comfort on the machines. We started easy and during the 3-hour trip he increased the pace to the level that…read more →
5 Stars – TheVanDerLindens
Amazing adventure - we were wide open! Took a mountain top action tour today with William - it's hard to impress two 16 year old boys but this was over the top. Breathtaking scenery, "off road advanced add-on where William took us to places we couldn't possibly get on our own", wide open space and wide open throttles! We recommend that specific tour with William highly! Trip Advisor Review
5 Stars – Queenie Dee, Louisiana
Great mountain top adventure We booked the Mountain Top Action tour and chose the action tour since we were all adults and wanted to go above the tree line. We chose the more expensive snowmobile (only $10 more). We requested to be picked up since we were staying in Breckenridge and didn't know the area. Trevor picked us up in the company van and took us on the very scenic…read more →
5 Stars – Robert K.
Birdseye Outpost Mountain Action Tour This is our second experience with High Country Tours. We met our guide William at the Birdseye Outpost near Leadville. William is a very personable guide with a wealth of information about the area. We had a wonderful, scenic and exciting two hour tour. High County has a great selection of snowmobiles. My wife and I had a great trip. We will be back! Trip…read more →
5 Stars – Randy, Florida
As good as it gets! Took a few snowmobiling tours while in Breckenridge for Spring Break. This was by far our favorite as far as value and experience. But then you throw in the "Extreme" tubing that was included (with Spencer) and it just went over the top! Can't wait to do it again with Tim and his team...thanks for an awesome last day adventure!! Trip Advisor Reviews
5 Stars – Chip Dowski, Kansas
Snowmobile Mountain Top Tour Went on a tour with my buddies. We took the Mountain Top Tour out of the Birdseye Outpost. We were worried about the warm weather, but there was nothing to worry about. Tour was awesome! Machines were great, and William our guide was phenomenal. Great information, great pace. Our whole group had a blast. There were 8 of us and William made sure to keep everyone…read more →
4 Stars – Sparky, Florida
Nice Adventure off the beaten path We had a great time snowmobiling. It had some awesome scenic views and our tour guide was very knowledgeable and helpful. The safety session before the ride was informative but did make us a little nervous as you would be responsible for any damages. I would think that their insurance should cover it. There were no instances of anybody wrecking on our trip and…read more →
5 Stars – Suzan, Texas
LOVE IT LOVE IT LOVE IT!!!!!!!!!!! BEST snowmobile tour EVER!! We have gone on a snowmobile tour before, but High Country Tours and Will, our tour guide, BY FAR THE BEST!!!! The trails we went on were exciting, adventurous and fun BUT our tour guide, Will, made it the coolest 3 hours we've ever had in our lives. Our kids, 18 & 20, had the time of their lives. They…read more →
5 Stars – Ana
Beautiful Back Country We went to the location which is south of Copper Mountain. We have been on other snowmobile tours in different states and this was the best ever!!!! No facilities just a port-o-potty but overall it was a great experience!! Trip Advisor Review
5 Stars – D. McClain, Colorado
Top of the World Took my grandson to the top of Birdseye Gulch. It was absolutely amazing! He absolutely loved it, and so did I. William, our leader, is a real pro. He knows his stuff, and knows how to lead you on the ride of your life. Trip Advisor Review